Professor Vinayak Sinha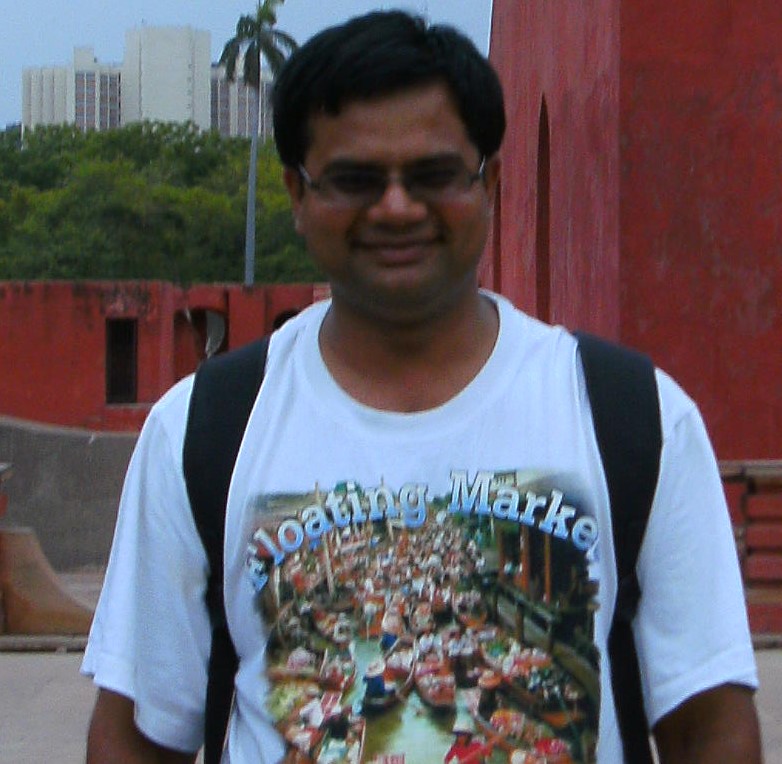 Email contact: vsinha (at) iisermohali (dot) ac (dot) in

Vinayak Sinha is a Professor at the Indian Institute of Science Education and Research Mohali (IISER Mohali).

Prior to joining IISER Mohali in August 2010, Dr. Sinha worked at the Max Planck Institute for Chemistry in Mainz, Germany for six years from 2004-2010 as a doctoral and postdoctoral research scientist. His doctoral thesis was awarded the highest grade possible for a PhD thesis in Germany (summa cum laude) in 2007. His current research is focused on fundamental ozone formation chemistry, sources and sinks of reactive volatile organic compounds and green-house gases and source apportionment of air pollutants with the objective of improving current understanding of emissions and air quality over the Indian region. He has also worked on methane emissions with Nobel laureate Prof. Paul J. Crutzen. As of 17.07.2023 he has published 140 scientific articles (including 70 peer reviewed international journal publications) with h-index = 32 on SCOPUS (33 on Google Scholar) and more than 4000 citations.
From 2010 till 2023 at IISER Mohali, he has supervised 6 students for their PhD, all of whom are continuing a career in research and teaching.
Academic journey:
Vinayak did his Bachelors in Science (BSc with Honours in Chemistry) and Master in Science (MSc: specialization in organic chemistry of natural products) in 2002 from Sri Sathya Sai Institute of Higher Learning, Prasanthinilayam and subsequently completed a Master of Technology (M. Tech) in Analytical Chemistry from the Indian Institute of Technology, Delhi in 2004. He was awarded the Dr. Adivi Reddy Gold Medal by the Chancellor Bhagavan Sri Sathya Sai Baba for being the university topper in the BSc (Chem Hons) degree in 2000. In 2003 during his M.Tech course at IIT Delhi, he was awarded the prestigious PETROTECH-CII fellowship by the then Prime Minister of India Shri Atal Bihari Vaypayee. In 2016, Dr. Sinha received the NASI-SCOPUS Young Scientist Award for excellence in research in the subject area of Earth, Atmospheric and Oceanic Sciences by Elsevier and the National Academy of Sciences India. He received the Best Teacher Award for 2017 given annually by the Indian Institute of Science Education and Research Mohali.
International and National Research Community Leadership Contributions:
Vinayak is currently an expert member of the United Nation's World Meteorological Organization (WMO) Environmental Pollution and Atmospheric Chemistry Scientific Steering Committee (EPAC SSC),  the 65 year old International Commission on Atmospheric Chemistry and Global Pollution ( http://www.icacgp.org/), and the International Global Atmospheric Chemistry (IGAC; https://igacproject.org/), a Global Reserach Project under Future Earth https://futureearth.org.
Previously, Vinayak served as Scientific Steering Committee (SSC) Member (since 2015) and Co-chair (since Sep 2017 Oxford iLEAPS SSC meeting) of the Integrated Land Ecosystem-Atmosphere Processes Study (https://ileaps.org/), another Global Research Project under Future Earth, being the first Indian co-chair of the GRP.

In addition he served as Editor (Subject: Atmospheric Chemistry and Physics) for Earth System Science Data, an international peer reviewed open access journal (I.F: 10.9 in 2020) published by EGU's Copernicus Publications, Gottingen, Europe and in recent past has served as a member of the Scientific Advisory Committee (SAC) of Aryabhatta Research Institute of Observational Sciences (ARIES, Nainital), Member of the PAMC in Atmospheric Chemistry (MOES, India), Co-chair of working group (WG1) of the Atmospheric Composition in the Asian Monsoon (ACAM) a SPARC/IGAC activity (see: https://www2.acom.ucar.edu/acam) and  is a contributor to the Third Ozone Assessment Report (TOAR) under aegis of the World Meteorological Organization (WMO) and the International Global Atmospheric Chemistry GRP.